Welcome, potential MnCOSE Exhibitors, to MnCOSE20!

 
 
Early Exhibitors Rate
until 10/17/20

Regular Exhibitors Rate

on and after 10/17/20

Not for Profit
$200
$250
Commercial
$300
$350
 

Exhibit cancellations will result in an $50 service charge.
A limited number of Non-Profit and Commercial "Exhibitor Workshop" presentations sessions will be available to organizations that are exhibiting at MnCOSE20.  Read below for more information on this opportunity.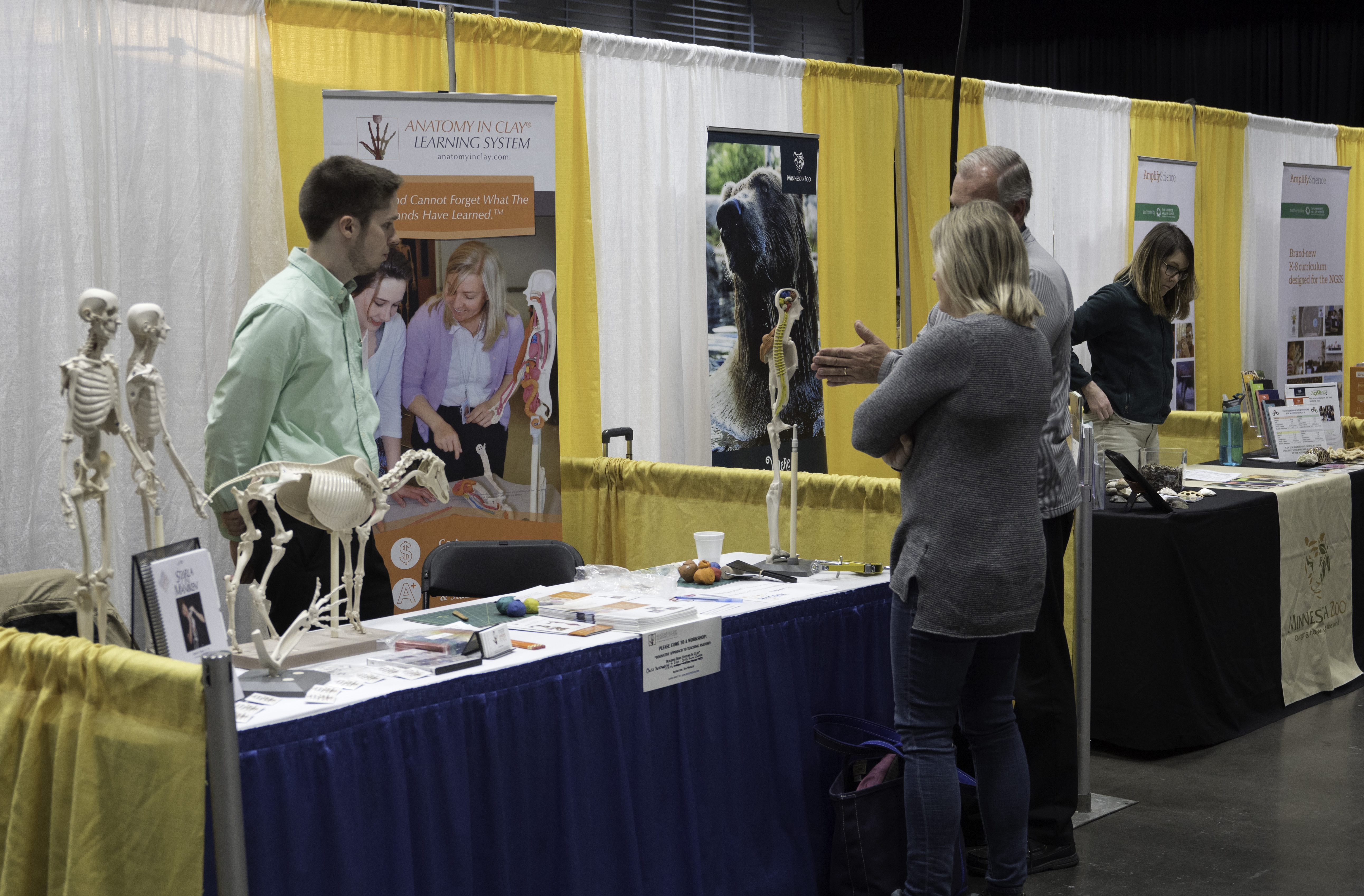 Our booths are on a hard floor surface and measure 10' x 10' with an 8' back drape and 3' draped side walls. An 8' skirted table and internet serviced are included. Additional tables, chairs, and electricity are available for an additional fee and must be ordered directly from the Convention Center.
Morning and afternoon coffee breaks, as well as breakfast and lunch for two (additional meal tickets are available for a fee), are also included in your registration.
Specific information regarding mailing and shipping at the Convention Center and set-up times will be sent to you as we approach the conference date.
In the registration process, you'll start with the green buttons below, you'll be asked if you would like to add additional tables and if you would like to add electricity to your exhibit booth.  After registering for a booth, you may also setup a free advertisement or exhibitors workshop.
A 4.75"(H) X 3.5"(W) color ad in our digital newsletter and in our MnCOSE 2020 Conference Program is included in your registration fee. If you wish to upgrade to a half or full page ad you may do so for an additional fee.

We carry cancellation insurance so, should we have to cancel the conference, you may expect a full refund.
Submitting an advertisement and creating an exhibitor workshop requires separate registrations:
Register a free advertisement with us for the program and newsletter!
Submit a proposal for an Exhibitors Workshop for approval after registering as an exhibitor.

NonProfit Exhibitor Workshops are $150 (Early Fee) or $175 (Regular Fee)
Commercial Exhibitor Workshops are $250 (Early Fee) or $275 (Regular Fee) per 45-minute session per session.
Registration
Please direct questions about exhibits to .