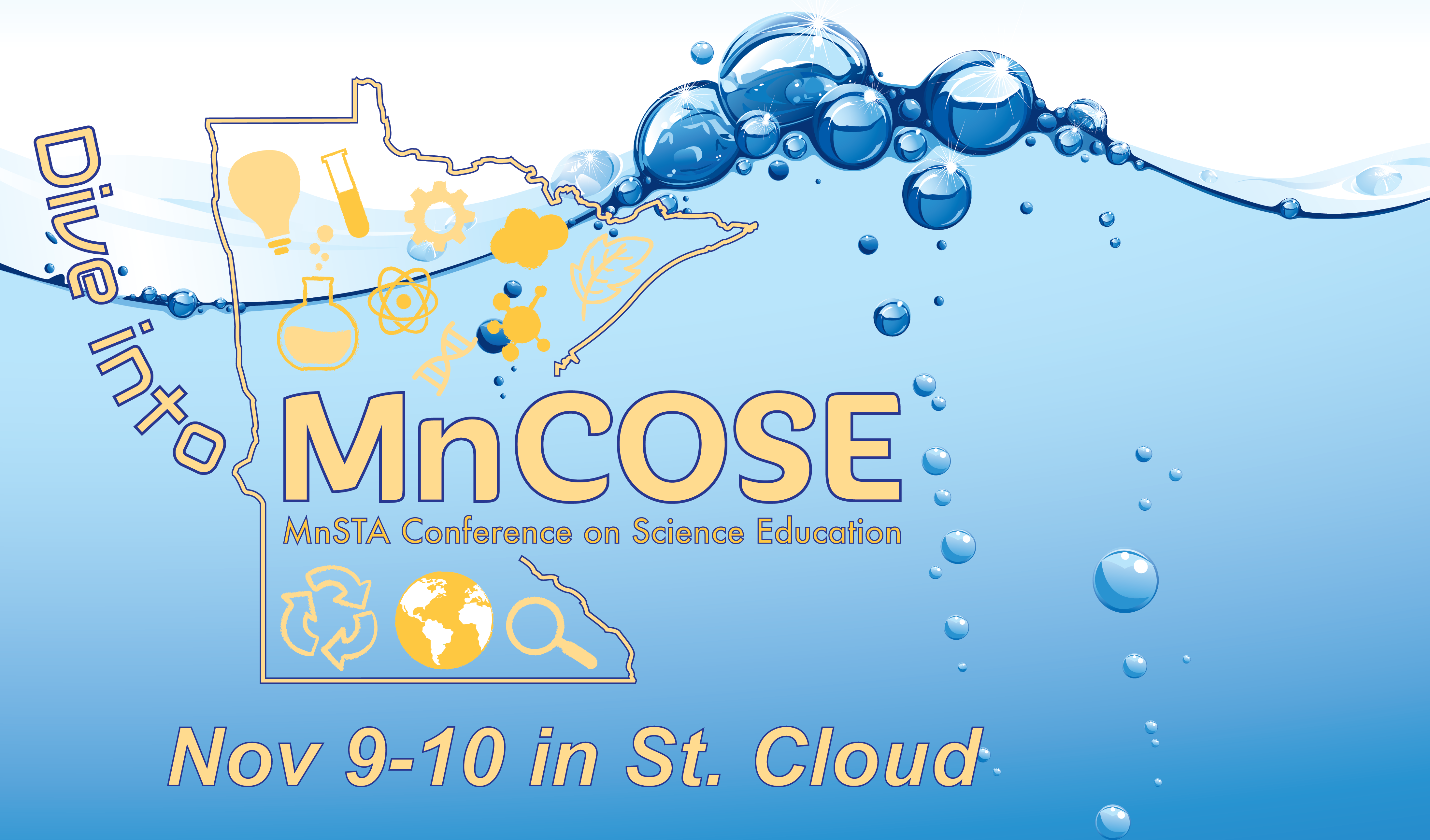 Welcome, MnCOSE18 Presenters! 
Our new presentation proposal deadline has now passed.  
Accepted MnCOSE18 presenters, this page is now open to welcome you to upload up to 5 presentation resources for sharing here.
Submissions Page
MnCOSE20 Exhibitor Advertising
Feb 24, 2020 - Oct 17, 2020
Included with your booth registration fee is a quarter page (4.75" H X 3.5" W) ad which will appear in our 2020 Digital Newsletter (in full color) and in our 2020 MnSTA MnCOSE Conference Program (in black and white).
Advertisement payments (by invoice/check or credit card) must be received by October 17, 2020 to be included in our publications.
Instructions
Upgrades to a half page ad (4.75" H X 7.0" W) or full page (9.5" H X 7.0" W) are available for $50.00 and $75.00 respectively and will appear in the newsletter and the program.
First, you'll need register (as a guest of our website) below.  Then, to setup any sized ad, please click on the link for the desired size that will then appear at the bottom of this page.  We request a hi-res pdf version (better than a Word version) of your advertisement.  Please email webmaster@mnsta.org with questions on images.
After selecting the ad you desire, you'll complete an informational form, and choose save.
To make a submission either:
register
or
log in
Please direct presentation proposal questions to  or .