Girls Fly Boldly with Heather Penney
June 23, 2018
Heather Penney will lead a free Girls Fly Boldly experience for K-12 students at Wings of the North Air Museum, which includes a presentation by KSTP Meteorologist & "Hurricane Hunter" Nicole Mitchell.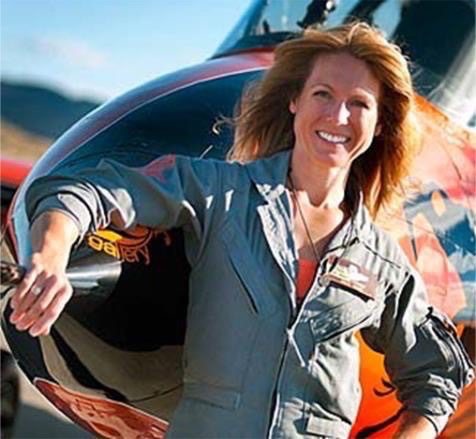 Photo by TVR Photography
Come to Flying Cloud Airport in Eden Prairie on Saturday, June 23 to meet the dynamic Heather Penney – aviator, innovator and true American hero.  Enjoy stories, STEM role models, activities with planes, drones & more for K-12 students, including a Crew Lounge where high school participants can meet industry professionals.  This is a free afternoon of inspirational, unforgettable fun at the Wings of the North Air Museum, presented by Thomson Reuters. Registration is required and available by Clicking Here.