March for Science 2018 @ State Capitol is Postponed
April 14, 2018
The Minnesota March for Science at the MN State Capitol has been postponed. Check the March for Science website for updates.
NSTA has signed on as an official partner for the 2018 March for Science scheduled for April 14, 2018, in Washington, D.C., and in satellite cities across the United States and worldwide.
Join MnSTA and NSTA for this year's March for Science on April 14, 2018 in Minnesota.
March for Science Minnesota is a non-partisan organization devoted to advocating for science as a tool for the public good and as a guide for the progress and sustainability of society.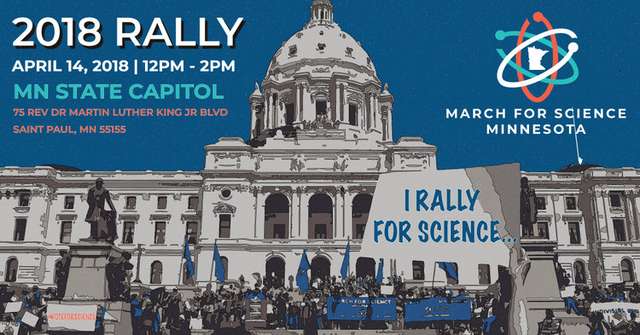 2018 Rally
Mn State Capitol
April 14, 2018
12:00 - 2:00 pm
There will also be a rally in Rochester.
Peace Plaza, Downtown Rochester, MN
April 14, 2018
9 AM - Noon