Time to Recognize Great Teachers 
Do you believe that classroom teachers should be rewarded for excellence?
Do you want our best teachers to represent our profession to the public?
Do you know exemplary science teachers in your school or district?
Then nominate a colleague (or yourself) for the.......
    MnSTA Science Teaching Award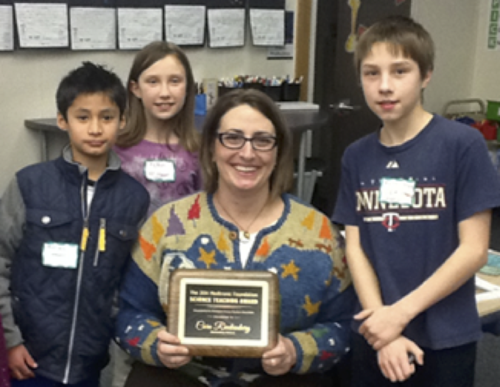 Award for Elementary Science Teaching
Award for Secondary School Science Teaching
Each awardee will be recognized at the MnSTA Conference on Science Education in November in St. Cloud and will receive a $1,000 grant for use in his/her classroom. The deadline is September 24, 2018.
 ........Or the
Presidential Award for Excellence in Mathematics and Science Teaching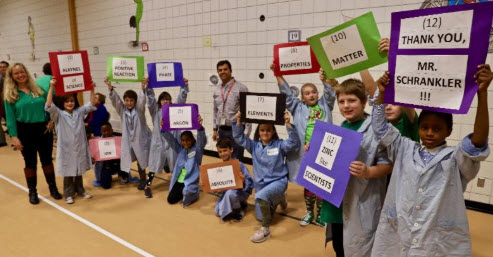 Award for Secondary Mathematics and Science (including computer science) teachers working in grades 7-12 (2019)
Award for Elementary Mathematics and Science Teaching (2020)
Two state Awardees (usually one math and one science) receive awardee activities in Washington DC, usually with a White House reception, and a cash award of $10,000. They also receive state recognition and leadership opportunities. The nomination deadline is April 1st and the application deadline is May 1st.
Information, Nominations and Applications are at www.paemst.org
For questions, contact John Olson, Awards Coordinator, john.c.olson@state.mn.us,  651-582-8673
The National Science Teachers Association has teacher awards at http://www.nsta.org/about/awards.aspx
The National Board for Professional Teaching Standards provides nationally recognized certification, including Early Adolescence Science (ages 11-15) and Adolescence and Young Adulthood Science (ages 14-18+). http://www.nbpts.org/national-board-certification.
Minnesota Awardees
2018 MnSTA Science Teaching Award
Carrie Ehn, School of Engineering and Arts, Golden Valley
Nora Gathje, Chatfield High School, Chatfield
2018 Presidential Award in Science Finalists (elementary)
Dan Gruhlke of Eastview Education Center, Monticello
Bonnie Laabs of Hamline Elementary, St. Paul
David McGill of Capitol Hill Elementary, St. Paul
2017 MnSTA Science Teaching Award
Kelli Ellickson, Cedar Park Elementary STEM School, Apple Valley
Phil Sinner, Renville County West High School, Renville
2017 Presidential Award in Science Finalists (secondary)
Stacey Bartlett, Stillwater High School, Stillwater
James Lane, Mahtomedi High School, Mahtomedi
Marta Stoekel-Rogers, Tartan High School, Oakdale
2016 Presidential Award in Science

                  Jim Schrankler, St. Anthony Park Elementary School, St. Paul
2016 MnSTA Science Teaching Award, sponsored by Boston Scientific and 3M Corporation
         Jill, Jensen, science specialist at Glacier Hills Elementary School of Art & Science, Eagan
         Katie Melgaard, science teacher at Marshall County Central High School, Newfolden
For questions, contact
John Olson, MnSTA Teaching Award and Presidential Award Coordinator
john.c.olson@state.mn.us,  651-582-8673