News Flash: The White House announces Peter Bohacek as the new Science Presidential Award recipient from Minnesota. See below for details
Time to Recognize Great Teachers 
Do you believe that classroom teachers should be rewarded for excellence?
Do you want our best teachers to represent our profession to the public?
Do you know exemplary science teachers in your school or district?
Then nominate a colleague (or yourself) for the
MnSTA Science Teaching Award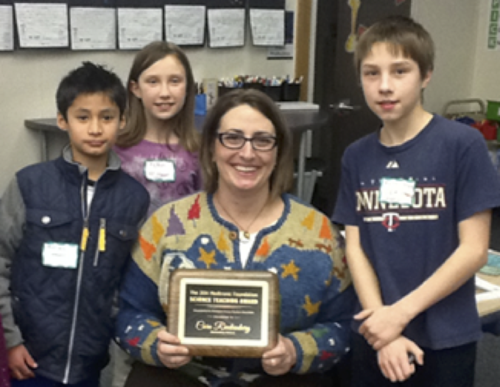 Award for Elementary Science Teaching
Award for Secondary School Science Teaching
Each awardee will be recognized at the Minnesota Conference on Science Education in November in St. Cloud and will receive a $1,000 grant for use in his/her classroom. The deadline is October 1.
 Or the
Presidential Award for Excellence
in Mathematics and Science Teaching   
Award for Secondary Mathematics and Science (including computer science) teachers working in grades 7-12 (2017)
Award for Elementary Science Teaching (2016)
Two state Awardees receive a week in Washington DC with a White House reception and an award of $10,000 plus local recognition and leadership opportunities. The nomination deadline is April 1st and the application deadline is May 1st.
Information, Nominations and Applications are at www.paemst.org
For questions, contact
John Olson, Awards Coordinator
john.c.olson@state.mn.us,  651-582-8673
The National Science Teachers Association has teacher awards at www.nsta.org
The National Board for Professional Teaching Standards provides nationally recognized certification, including Early Adolescence Science (ages 11-15) and Adolescence and Young Adulthood Science (ages 14-18+). www.boardcetrifiedteachers.org.
Minnesota Awardees
2016 MnSTA Science Teaching Award, sponsored by Boston Scientific and 3M Corporation
         Jill, Jensen, science specialist at Glacier Hills Elementary School of Art & Science, Eagan
         Katie Melgaard, science teacher at Marshall County Central High School, Newfolden
2015 MnSTA Science Teaching Award, sponsored by Boston Scientific
Sara Aker, fifth grade teacher at Redtail Ridge Elementary School, Savage
Becky Stark, science teacher at Hidden Oakes Middle School, Prior Lake
2015 Presidential Award Finalists (Secondary)
Lisa Houdek, St. Paul Central High School,
Paul Lulai, St. Anthony Village High School
Casey Rutherford, Shakopee High School
2014 Presidential Award Finalists (Elementary)
Mary Romoser, Battle Creek Elementary School, St. Paul
Francis Stang, O. H. Anderson Elementary School, Mahtomedi
2013 Presidential Award in Science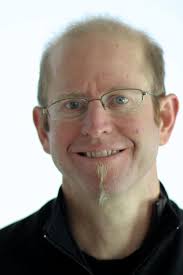 Peter Bohacek, Henry Sibley High School, Mendota Heights
Peter Bohacek has taught physics for 12 years at Henry Sibley High School, a public school with 40 percent minority enrollment. Following a 15-year career in industry, teaching is Peter's second (and favorite) career.
Peter has taught a variety of courses, from Conceptual Physics to Advanced Placement Physics for 12th graders. Over the past 10 years, he has worked as a teacher mentor at his school to increase enrollment in physics as a 12th grade elective. In 2015, more than half of seniors were enrolled in a college credit-earning physics course, such as AP Physics.
In 2011, Peter founded the Direct Measurement Video Project to create unique and innovative teaching materials freely available to students everywhere. His project team collaborates with high school teachers and college professors from across the country, including faculty at the University of Wisconsin-River Falls, MIT, and Carleton College. Direct Measurement Videos are used by thousands of students and teachers worldwide.
Peter has published articles in several journals, including Physics Today, and has given talks and workshops at national conferences. He wrote and narrated a TED-Ed episode called "How Does Work...Work?"
Peter earned his B.S. in electrical engineering at Rutgers University in 1999, and a M.S. Ed. in physics from the University of Wisconsin, River Falls in 2011. He is certified to teach high school physics.
I am fortunate to be a teacher. I am grateful that I have a career that demands the very best I can offer and inspires me to stretch every day to consider, create, and improve. I believe that my students are capable of greatness and that my job is helping them fulfill that potential.
The Presidential Award is an opportunity to reflect on what I have accomplished, as well as an inspiration to renew my commitment to the craft of teaching, and to the overall growth of my students.
For questions, contact
John Olson, Teacher of the Year and Presidential Award Coordinator
john.c.olson@state.mn.us,  651-582-8673