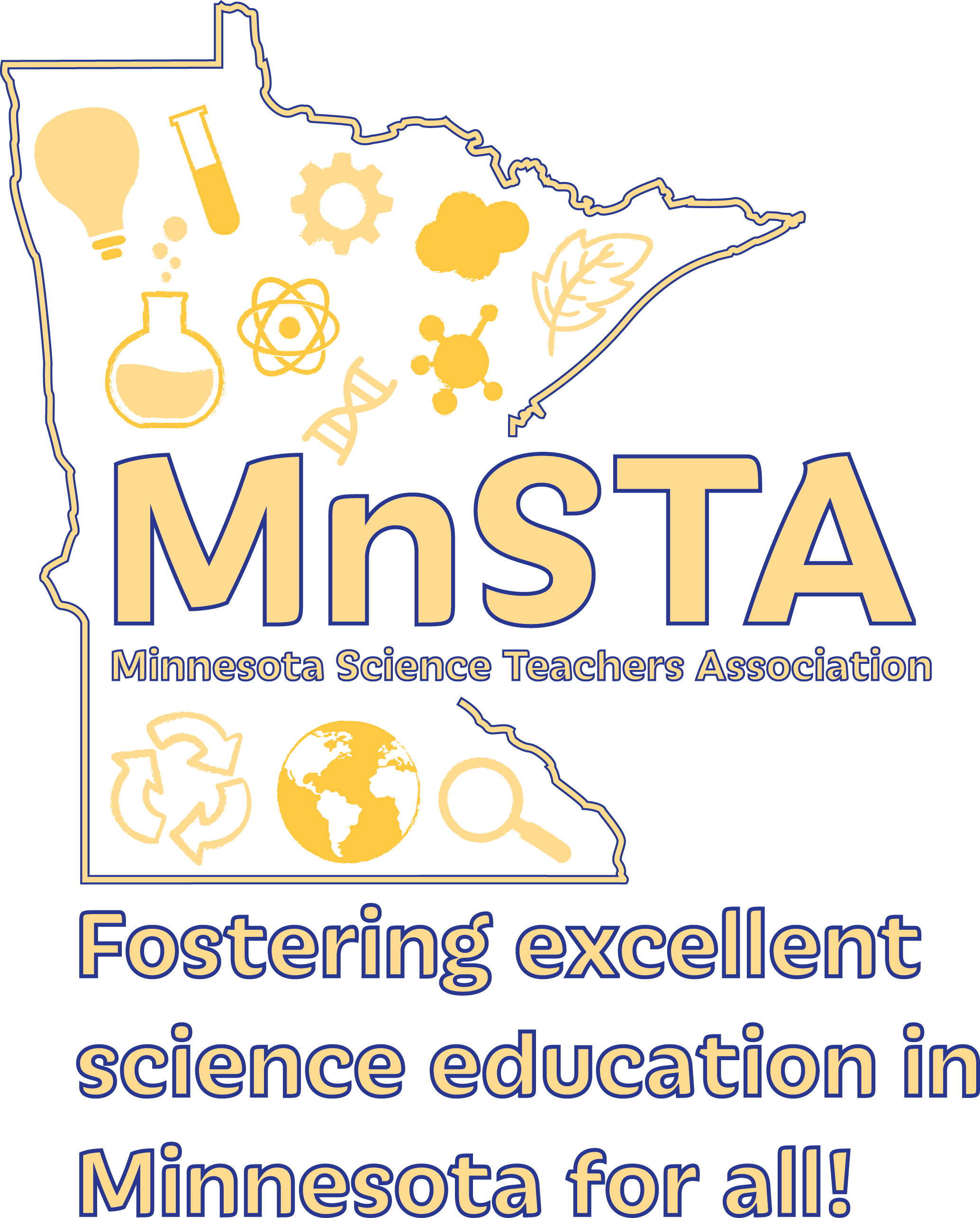 Please consider contributing to MnSTA!
MnSTA is the statewide science teaching organization. Our 32-member board of directors works tirelessly to foster excellence in science education for all Minnesota students. As a 501(c)(3) non-profit corporation, MnSTA is organized exclusively for educational and charitable purposes. The mission of MnSTA is to stimulate and improve science teaching and learning for all, and we have been doing so since 1964! A donation to MnSTA is a donation in support of science and the value of science education.
Your tax-deductable gift will support these efforts.  For example:
$15 provides a new science teacher with a one-year membership
$25 provides a one-year promotional membership to a science teacher
$50 supports our online newsletter and resource services to science teachers
$75 provides needed supplies for hands-on, professional development workshops around the state
$100 provides partial support for one teacher to attend the MnSTA Conference on Science Education
$200 provides a lifetime membership to a retiring science teacher in recognition of their dedication to science education
$500 provides one year of travel costs for MnSTA board members from around the state to attend our four annual meetings
$1000 funds one teacher to receive the annual MnSTA Science Teaching Award in recognition of their outstanding science teaching and leadership
To contribute, simply enter the desired amount in the box above and click the Donate button.  This will allow you to pay by credit card or create an invoice and pay by check.
Thank you for supporting quality science education for all Minnesota students! All donations will become part of the MnSTA general fund and be used to fund MnSTA memberships and professional development programs.
If you would prefer to simply mail a check, it can be mailed directly to:
MnSTA Treasurer
24405 Iceland Path
Lakeville, MN 55044
Contact  for questions.