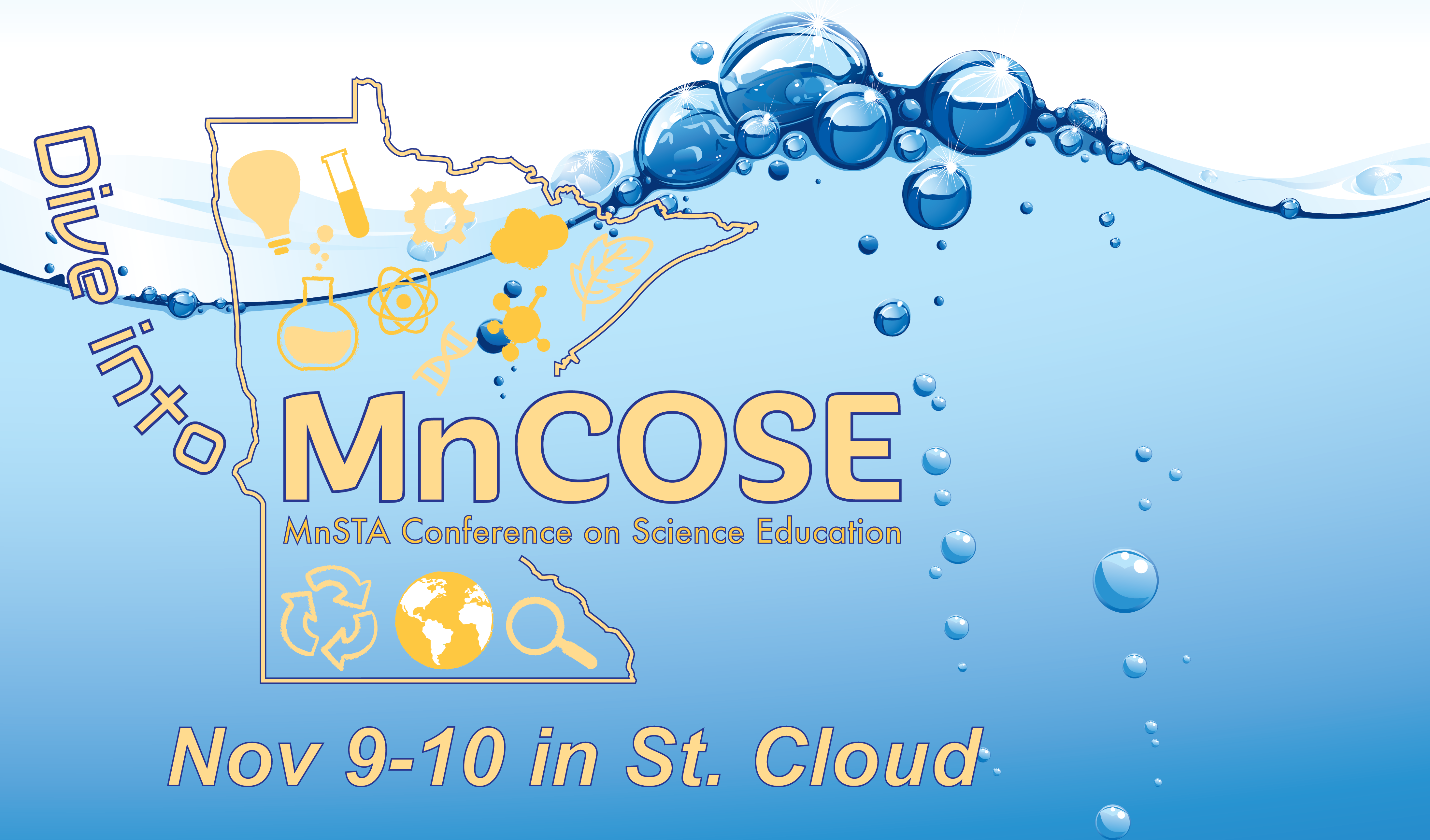 Water is a critical part of our existence!  In Minnesota, we live amongst water.  Our lakes, our rivers, and our groundwater have shaped our culture and our landscape.  And we, too, influence our water.  In our state and far beyond, our actions have and will affect our environment now and for years to come.
Our premier annual professional development event for 2018 will be back in St. Cloud, MN at the Rivers Edge Convention Center.  The event is Thursday night, Friday and Saturday, November 8th, 9th and 10th.  Presentations, exhibits, and keynote speakers will be the focus of Friday while Saturday will include workshops and more!
Our event starts Thursday evening with a special water-themed kick-off event! Join us at The Paramount Theater in St. Cloud for a special screening of the film "Chasing Coral!"
The big day starts Friday morning at the Rivers Edge Center. We'll have a day full of great sessions for educators.  Each conference strand will include a special strand speaker - bringing expertise in each strand topic.
We'll end the afternoon Friday with a social event at the Courtyard Marriott followed by opportunities to dine locally at several restaurants with friends new and old.
Saturday brings several more opportunities including local water-themed workshops and a suite of relicensure opportunities for you.
Please note that we also offer a Saturday Only registration option if you are only able to join us for one day on Saturday.
We are organizing an
elementary share-a-thon
 as a part of our Fall Conference on Science Education! This is a great way to share ideas in an informal setting. 
Please use this link
to tell me more about some of the great things you could share!
Please contact Conference Coordinator Mary Haberman or conference manager Eric Koser  if there are specific questions that need to be answered at this time.
---
Please mark your calendar for MnCOSE19 - we plan to be back in St. Cloud Nov 8-9, 2019!