Welcome, potential MnCOSE Exhibitors, to MnCOSE19!

 
We'll be at the 
Rivers Edge Convention Center
 in St. Cloud, MN for our next MnCOSE Event in 2019.  Our exhibits will take place on Friday, Nov 8, 2019.
 
Early Exhibitors Rate
until 10/15/19

Regular Exhibitors Rate

on and after 10/15/19

Not for Profit
$200
$250
Commercial
$300
$350
 

+$15 for a second table in a booth

+$75 for electricity in a booth

Exhibit cancellations will result in an $80 service charge.

 

Two lunches are included for each exhibit booth.

Please be sure to specify the number needed on the registration form.
All exhibitors also receive a quarter page full-color ad (info below) in our newsletter and conference program.  Larger advertisements will be available for an additional fee.
A limited number of Non-Profit and Commercial "Exhibitor Workshop" presentations sessions will be available to organizations that are exhibiting at MnCOSE19.  Read below for more information on this opportunity.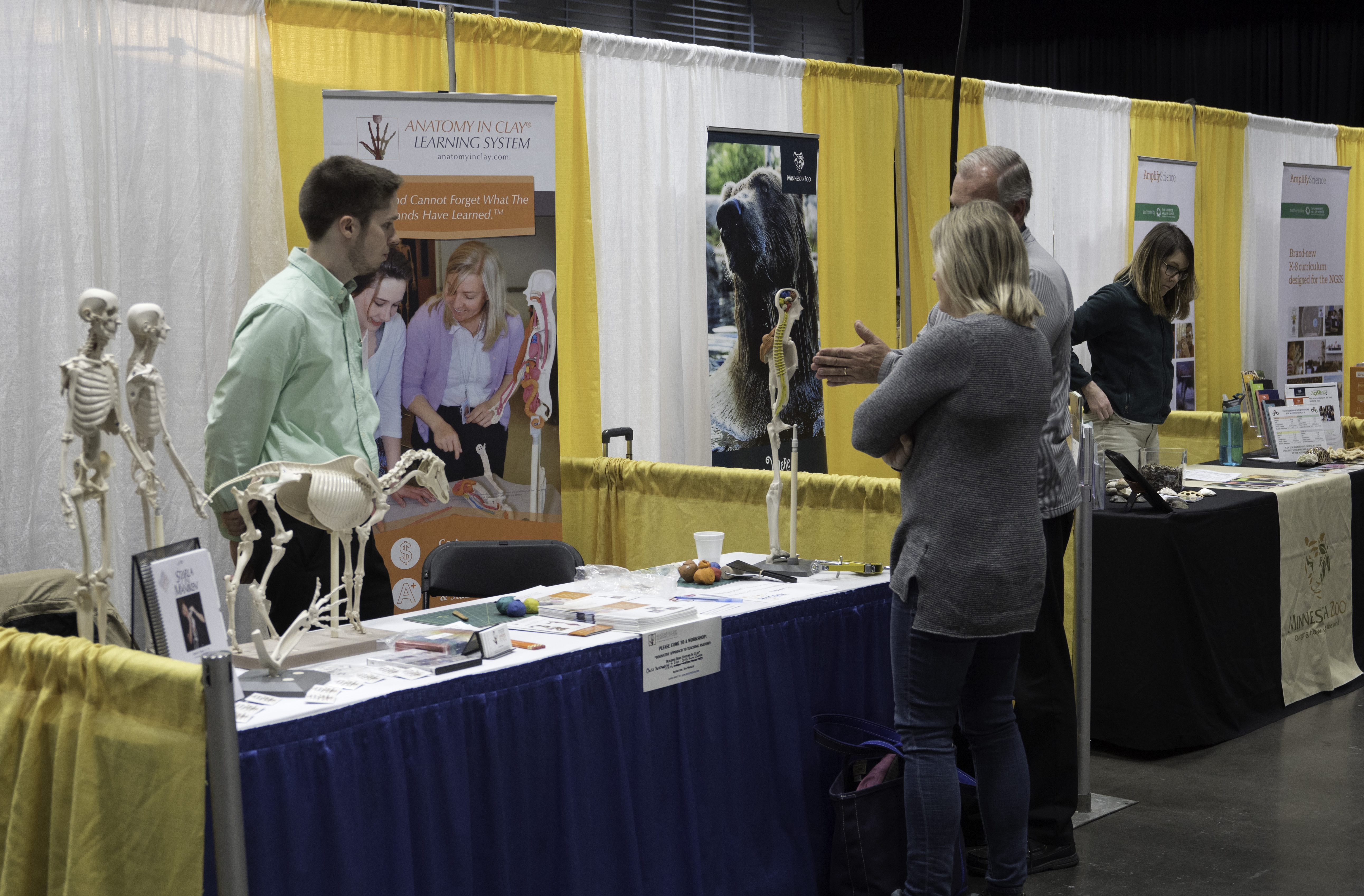 Each exhibit space is an 8' x 10' booth with an 8' tall draped rear wall and 3' draped side walls.  Each booth will have one 8' skirted table and two chairs.
In the registration process, you'll start with the green buttons below, you'll be asked if you would like to add additional tables and if you would like to add electricity to your exhibit booth.  After registering for a booth, you may also setup a free advertisement or exhibitors workshop.
Submitting an advertisement and creating an exhibitor workshop requires separate registrations:
Register a free advertisement with us for the program and newsletter!
Submit a proposal for an Exhibitors Workshop for approval after registering as an exhibitor.

NonProfit Exhibitor Workshops are $150 (Early Fee) or $175 (Regular Fee)
Commercial Exhibitor Workshops are $250 (Early Fee) or $275 (Regular Fee) per 45-minute session per session.
Please direct questions about exhibits to .